Medicare enrollment is now open until December 7th.
If you need to enroll or change your coverages, now is the time to do it.
What is Medicare?
Medicare is a government provided health insurance program for:
People 65 and older
Some young people with disabilities
People suffering from some fatal diseases like end-stage renal disease
Medicare has several parts that cover hospital care, medical insurance, and prescription drug coverage.
Do I need Medicare?
Not everyone needs Medicare, but it is something worth looking into if you are unsure if you need it or not. There are insurance agents that specialize in Medicare or have the experience to recommend this or an alternate plan.
You should speak to an insurance agent that specializes in or has experience with Medicare if:
You fall into one of the categories above
You do not have private insurance
You cannot afford your current insurance
You want to know more about Medicare and whether it is a good option for you
Do I need to re-enroll in Medicare?
Maybe. Most people are automatically re-enrolled after your initial sign-up. But you may need to re-enroll if:
you get a notice from your provided saying your plan is changing
your plan is going to stop providing any of the services you are currently receiving
Medicare terminates the plan for poor performance
your coverage lapsed
If you have any concerns about your Medicare coverage, or questions about Medicare and how it applies to you, then you should contact an insurance agent and schedule a consultation.
You can learn more about Medicare, and whether you should re-enroll by clicking on the following links: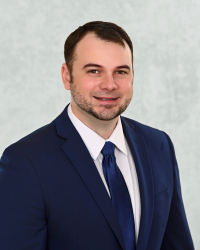 Latest posts by Gregory S. Schrot
(see all)